Nfl Betting Lines Week 5
Historical Week 5 Lines Below:This Week's Latest Lines
Closing NFL Lines From Week 5, 2018
Week Five NFL Football Lines
Completed Games 10/4 - 10/8, 2018, Final NFL Line
| | | | | |
| --- | --- | --- | --- | --- |
| Date & Time | Favorite | Line | Underdog | Total |
| 10/4 8:20 ET | At New England | -11 | Indianapolis | 50 |
| 10/7 1:00 ET | Baltimore | -3 | At Cleveland | 45 |
| 10/7 1:00 ET | At Kansas City | -3 | Jacksonville | 48 |
| 10/7 1:00 ET | Tennessee | -6 | At Buffalo | 38 |
| 10/7 1:00 ET | At Carolina | -6.5 | NY Giants | 43.5 |
| 10/7 1:00 ET | Denver | -1 | At NY Jets | 43 |
| 10/7 1:00 ET | At Pittsburgh | -3.5 | Atlanta | 57.5 |
| 10/7 1:00 ET | At Detroit | -1 | Green Bay | 50.5 |
| 10/7 1:00 ET | At Cincinnati | -6 | Miami | 48 |
| 10/7 4:05 ET | At LA Chargers | -5.5 | Oakland | 51.5 |
| 10/7 4:25 ET | At San Francisco | -3 | Arizona | 40.5 |
| 10/7 4:25 ET | At Philadelphia | -3.5 | Minnesota | 48.5 |
| 10/7 4:25 ET | LA Rams | -7.5 | At Seattle | 50.5 |
| 10/7 8:20 ET | At Houston | -3.5 | Dallas | 45.5 |
Monday Night Football Line
Week 5, 2018
| | | | | |
| --- | --- | --- | --- | --- |
| 10/8 8:15 ET | At New Orleans | -6 | Washington | 52 |
Closing NFL Lines From Week 5, 2017
Week Five NFL Football Lines
Completed Games 10/5 - 10/9, 2017, Final NFL Line
| | | | | |
| --- | --- | --- | --- | --- |
| Date & Time | Favorite | Line | Underdog | Total |
| 10/5 8:25 ET | New England | -4 | At Tampa Bay | 54.5 |
| 10/8 1:00 ET | At NY Giants | -3 | LA Chargers | 45.5 |
| 10/8 1:00 ET | At Cincinnati | -3 | Buffalo | 39 |
| 10/8 1:00 ET | NY Jets | -1.5 | At Cleveland | 41.5 |
| 10/8 1:00 ET | At Pittsburgh | -7.5 | Jacksonville | 41.5 |
| 10/8 1:00 ET | At Miami | -1 | Tennessee | 41.5 |
| 10/8 1:00 ET | At Indianapolis | -1.5 | San Francisco | 44 |
| 10/8 1:00 ET | At Philadelphia | -6.5 | Arizona | 45 |
| 10/8 1:00 ET | At Detroit | -2 | Carolina | 42 |
| 10/8 4:05 ET | At LA Rams | -2 | Seattle | 47 |
| 10/8 4:05 ET | At Oakland | -3 | Baltimore | 40.5 |
| 10/8 4:25 ET | At Dallas | -2.5 | Green Bay | 52.5 |
| 10/8 8:30 ET | Kansas City | -2 | At Houston | 45 |
Monday Night Football Line
Week 5, 2017
| | | | | |
| --- | --- | --- | --- | --- |
| 10/9 8:30 ET | Minnesota | -3.5 | At Chicago | 41 |
Closing NFL Lines From Week 5, 2016
Week Five NFL Football Lines
Completed Games 10/6 - 10/10, 2016, Final NFL Line
| | | | | |
| --- | --- | --- | --- | --- |
| Date & Time | Favorite | Line | Underdog | Total |
| 10/6 8:25 ET | Arizona | -3.5 | At San Francisco | 42.5 |
| 10/9 1:00 ET | At Minnesota | -6 | Houston | 38.5 |
| 10/9 1:00 ET | At Miami | -2.5 | Tennessee | 44 |
| 10/9 1:00 ET | New England | -10 | At Cleveland | 48 |
| 10/9 1:00 ET | At Pittsburgh | -9.5 | NY Jets | 50 |
| 10/9 1:00 ET | At Baltimore | -4 | Washington | 44.5 |
| 10/9 1:00 ET | Philadelphia | -3.5 | At Detroit | 46 |
| 10/9 1:00 ET | At Indianapolis | -4 | Chicago | 47.5 |
| 10/9 4:05 ET | At Denver | -4 | Atlanta | 44.5 |
| 10/9 4:25 ET | Buffalo | -2.5 | At Los Angeles | 41.5 |
| 10/9 4:25 ET | At Oakland | -3.5 | San Diego | 51 |
| 10/9 4:25 ET | Cincinnati | -2.5 | At Dallas | 45.5 |
| 10/9 8:30 ET | At Green Bay | -7 | NY Giants | 50 |
Monday Night Football Line
Week 5, 2016
| | | | | |
| --- | --- | --- | --- | --- |
| 10/10 8:30 ET | At Carolina | -6 | Tampa Bay | 47 |
Closing NFL Lines From Week 5, 2015
Week Five NFL Football Lines
Completed Games 10/8 - 10/12, 2015, Final NFL Line
| | | | | |
| --- | --- | --- | --- | --- |
| Date & Time | Favorite | Line | Underdog | Total |
| 10/8 8:25 ET | At Houston | -5 | Indianapolis | 41 |
| 10/11 1:00 ET | At Tampa Bay | -1 | Jacksonville | 41.5 |
| 10/11 1:00 ET | Buffalo | -1 | At Tennessee | 43 |
| 10/11 1:00 ET | At Baltimore | -6.5 | Cleveland | 43 |
| 10/11 1:00 ET | At Atlanta | -7 | Washington | 48.5 |
| 10/11 1:00 ET | At Kansas City | -9.5 | Chicago | 44.5 |
| 10/11 1:00 ET | At Philadelphia | -6.5 | New Orleans | 49.5 |
| 10/11 1:00 ET | At Green Bay | -9 | St. Louis | 46 |
| 10/11 1:00 ET | At Cincinnati | -3 | Seattle | 44.5 |
| 10/11 4:05 ET | Arizona | -4.5 | At Detroit | 46 |
| 10/11 4:25 ET | New England | -8.5 | At Dallas | 50.5 |
| 10/11 4:25 ET | Denver | -5.5 | At Oakland | 45 |
| 10/11 8:30 ET | At NY Giants | -7.5 | San Francisco | 44 |
Monday Night Football Line
Week 5, 2015
| | | | | |
| --- | --- | --- | --- | --- |
| 10/12 8:30 ET | At San Diego | -4 | Pittsburgh | 45.5 |
Closing NFL Lines From Week 5, 2014
Week Five NFL Football Lines
Completed Games 10/2 - 10/6, 2014, Final NFL Line
| | | | | |
| --- | --- | --- | --- | --- |
| Date & Time | Favorite | Line | Underdog | Total |
| 10/2 8:25 ET | At Green Bay | -9.5 | Minnesota | 46.5 |
| 10/5 1:00 ET | At Carolina | -1.5 | Chicago | 47 |
| 10/5 1:00 ET | Cleveland | -1 | At Tennessee | 44 |
| 10/5 1:00 ET | At Philadelphia | -4 | St. Louis | 48 |
| 10/5 1:00 ET | At NY Giants | -4 | Atlanta | 51 |
| 10/5 1:00 ET | At New Orleans | -11 | Tampa Bay | 48 |
| 10/5 1:00 ET | At Dallas | -5.5 | Houston | 48 |
| 10/5 1:00 ET | At Detroit | -5 | Buffalo | 43.5 |
| 10/5 1:00 ET | At Indianapolis | -3 | Baltimore | 49.5 |
| 10/5 1:00 ET | Pittsburgh | -6 | At Jacksonville | 47.5 |
| 10/5 4:05 ET | At Denver | -8.5 | Arizona | 47.5 |
| 10/5 4:25 ET | At San Francisco | -5 | Kansas City | 43.5 |
| 10/5 4:25 ET | At San Diego | -7 | NY Jets | 44.5 |
| 10/5 8:30 ET | Cincinnati | -2.5 | At New England | 46.5 |
Monday Night Football Line
Week 5, 2014
| | | | | |
| --- | --- | --- | --- | --- |
| 10/6 8:30 ET | Seattle | -7 | At Washington | 46 |
Closing NFL Lines From Week 5, 2013
Week Five NFL Football Lines
Completed Games 10/3 - 10/7, 2013, Final NFL Line
| | | | | |
| --- | --- | --- | --- | --- |
| Date & Time | Favorite | Line | Underdog | Total |
| 10/3 8:25 ET | At Cleveland | -3.5 | Buffalo | 40.5 |
| 10/6 1:00 ET | Kansas City | -2.5 | At Tennessee | 38 |
| 10/6 1:00 ET | At Miami | -2.5 | Baltimore | 43 |
| 10/6 1:00 ET | At St. Louis | -11 | Jacksonville | 41 |
| 10/6 1:00 ET | New England | -1.5 | At Cincinnati | 45.5 |
| 10/6 1:00 ET | Seattle | -3 | At Indianapolis | 43.5 |
| 10/6 1:00 ET | At Green Bay | -10 | Detroit | 53.5 |
| 10/6 1:00 ET | New Orleans | -1 | At Chicago | 50.5 |
| 10/6 1:00 ET | Philadelphia | -1 | At NY Giants | 54 |
| 10/6 4:05 ET | Carolina | -3 | At Arizona | 41.5 |
| 10/6 11:35 ET | San Diego | -5.5 | At Oakland | 47 |
| 10/6 4:25 ET | Denver | -8 | At Dallas | 57 |
| 10/6 8:30 ET | At San Francisco | -4.5 | Houston | 43.5 |
Monday Night Football Line
Week 5, 2013
| | | | | |
| --- | --- | --- | --- | --- |
| 10/7 8:40 ET | At Atlanta | -10 | NY Jets | 45 |
Closing NFL Lines From Week 5, 2012
Week Five NFL Football Lines
Completed Games 10/4 - 10/8, 2012, Final NFL Line
| | | | | |
| --- | --- | --- | --- | --- |
| Date & Time | Favorite | Line | Underdog | Total |
| 10/4 8:25 ET | Arizona | -1.5 | At St. Louis | 38 |
| 10/7 1:00 ET | Atlanta | -3 | At Washington | 51 |
| 10/7 1:00 ET | At Pittsburgh | -4 | Philadelphia | 44 |
| 10/7 1:00 ET | Green Bay | -6.5 | At Indianapolis | 49 |
| 10/7 1:00 ET | At NY Giants | -8 | Cleveland | 43.5 |
| 10/7 4:25 ET | At Minnesota | -6 | Tennessee | 44 |
| 10/7 1:00 ET | At Cincinnati | -3 | Miami | 45 |
| 10/7 1:00 ET | Baltimore | -6 | At Kansas City | 46.5 |
| 10/7 4:05 ET | At Carolina | -2 | Seattle | 42.5 |
| 10/7 4:05 ET | Chicago | -6.5 | At Jacksonville | 39 |
| 10/7 4:25 ET | At New England | -6 | Denver | 51 |
| 10/7 4:25 ET | At San Francisco | -10 | Buffalo | 45.5 |
| 10/7 8:30 ET | At New Orleans | -3.5 | San Diego | 53.5 |
Monday Night Football Line
Week 5, 2012
| | | | | |
| --- | --- | --- | --- | --- |
| 10/8 8:35 ET | Houston | -9.5 | At NY Jets | 40.5 |
Closing NFL Lines From Week 5, 2011
Week Five NFL Football Lines
Completed Games 10/9 - 10/10, 2011, Final NFL Line
| | | | | |
| --- | --- | --- | --- | --- |
| Date & Time | Favorite | Line | Underdog | Total |
| 10/9 1:00 ET | At Indianapolis | -1.5 | Kansas City | 38 |
| 10/9 1:00 ET | At Minnesota | -3.5 | Arizona | 45 |
| 10/9 1:00 ET | Philadelphia | -3 | At Buffalo | 53 |
| 10/9 1:00 ET | At Houston | -5 | Oakland | 48.5 |
| 10/9 1:00 ET | New Orleans | -6.5 | At Carolina | 51.5 |
| 10/9 1:00 ET | Cincinnati | -2.5 | At Jacksonville | 36.5 |
| 10/9 1:00 ET | At Pittsburgh | -3 | Tennessee | 40 |
| 10/9 1:00 ET | At NY Giants | -10 | Seattle | 43.5 |
| 10/9 4:05 ET | At San Francisco | -3 | Tampa Bay | 41 |
| 10/9 4:15 ET | At New England | -7.5 | NY Jets | 50.5 |
| 10/9 4:15 ET | San Diego | -3.5 | At Denver | 47 |
| 10/9 8:30 ET | Green Bay | -6 | At Atlanta | 54 |
Monday Night Football Line
Week 5, 2011
| | | | | |
| --- | --- | --- | --- | --- |
| 10/10 8:35 ET | At Detroit | -6.5 | Chicago | 47.5 |
Closing NFL Lines From Week 5, 2010
Week Five NFL Football Lines
Completed Games 10/10 - 10/11, 2010, Final NFL Line
| | | | | |
| --- | --- | --- | --- | --- |
| Date & Time | Favorite | Line | Underdog | Total |
| 10/10 1:00 ET | At Baltimore | -8 | Denver | 39.5 |
| 10/10 1:00 ET | At Buffalo | -2.5 | Jacksonville | 41.5 |
| 10/10 1:00 ET | At Indianapolis | -7.5 | Kansas City | 46 |
| 10/10 1:00 ET | At Detroit | -3 | St. Louis | 43.5 |
| 10/10 1:00 ET | Atlanta | -3 | At Cleveland | 41.5 |
| 10/10 1:00 ET | At Cincinnati | -6.5 | Tampa Bay | 38 |
| 10/10 1:00 ET | At Carolina | -3 | Chicago | 33 |
| 10/10 1:00 ET | Green Bay | -3 | At Washington | 45 |
| 10/10 1:00 ET | At Houston | -3 | NY Giants | 48.5 |
| 10/10 4:05 ET | New Orleans | -7 | At Arizona | 45.5 |
| 10/10 4:15 ET | San Diego | -7 | At Oakland | 44.5 |
| 10/10 4:15 ET | At Dallas | -7 | Tennessee | 43.5 |
| 10/10 8:20 ET | At San Francisco | -3.5 | Philadelphia | 39.5 |
Monday Night Football Line
Week 5, 2010
10/11 8:35 ET
Delay 9:15 ET
At NY Jets
-4
Minnesota
38
Closing NFL Lines From Week 5, 2009
Week Five NFL Football Lines
Completed Games 10/11 - 10/12, 2009, Final NFL Line
| | | | | |
| --- | --- | --- | --- | --- |
| Date & Time | Favorite | Line | Underdog | Total |
| 10/11 1:00 ET | Minnesota | -10.5 | At St. Louis | 41 |
| 10/11 1:00 ET | Dallas | -7 | At Kansas City | 43.5 |
| 10/11 1:00 ET | At Carolina | -5 | Washington | 38 |
| 10/11 1:00 ET | At Philadelphia | -15.5 | Tampa Bay | 42 |
| 10/11 1:00 ET | At NY Giants | -15.5 | Oakland | 38 |
| 10/11 1:00 ET | At Buffalo | -5.5 | Cleveland | 42 |
| 10/11 1:00 ET | At Baltimore | -9 | Cincinnati | 42.5 |
| 10/11 1:00 ET | Pittsburgh | -11 | At Detroit | 44 |
| 10/11 4:05 ET | At San Francisco | -1 | Atlanta | 39.5 |
| 10/11 4:15 ET | New England | -3 | At Denver | 41.5 |
| 10/11 4:15 ET | At Arizona | -6 | Houston | 50.5 |
| 10/11 4:15 ET | At Seattle | -1.5 | Jacksonville | 44 |
| 10/11 8:20 ET | Indianapolis | -4 | At Tennessee | 44.5 |
Monday Night Football Line
Week 5, 2009
| | | | | |
| --- | --- | --- | --- | --- |
| 10/12 8:35 ET | NY Jets | -3 | At Miami | 36.5 |
Closing NFL Lines From Week 5, 2008
Week Five NFL Football Lines
Completed Games 10/5 - 10/6, 2008, Final NFL Line
| | | | | |
| --- | --- | --- | --- | --- |
| Date & Time | Favorite | Line | Underdog | Total |
| 10/5 1:00 ET | Indianapolis | -4 | At Houston | 48.5 |
| 10/5 1:00 ET | Tennessee | -1 | At Baltimore | 33.5 |
| 10/5 1:00 ET | San Diego | -6 | At Miami | 44.5 |
| 10/5 1:00 ET | At Carolina | -9.5 | Kansas City | 38 |
| 10/5 1:00 ET | At Philadelphia | -6.5 | Washington | 42 |
| 10/5 1:00 ET | Chicago | -3.5 | At Detroit | 45.5 |
| 10/5 1:00 ET | At Green Bay | -5.5 | Atlanta | 42 |
| 10/5 1:00 ET | At NY Giants | -6.5 | Seattle | 43.5 |
| 10/5 4:05 ET | At Denver | -3.5 | Tampa Bay | 47 |
| 10/5 4:15 ET | New England | -3 | At San Francisco | 41 |
| 10/5 4:15 ET | At Arizona | -2.5 | Buffalo | 44.5 |
| 10/5 4:15 ET | At Dallas | -16 | Cincinnati | 46.5 |
| 10/5 8:15 ET | At Jacksonville | -5.5 | Pittsburgh | 38 |
Monday Night Football Line
Week 5, 2008
| | | | | |
| --- | --- | --- | --- | --- |
| 10/6 8:35 ET | At New Orleans | -3 | Minnesota | 47 |
Closing NFL Lines Week 5, 2007
Week Five NFL Football Lines
Completed Games 10/7 - 10/8, 2007, Final NFL Line
| | | | | |
| --- | --- | --- | --- | --- |
| Date & Time | Favorite | Line | Underdog | Total |
| 10/7 1:00 ET | At New Orleans | -4 | Carolina | 43 |
| 10/7 1:00 ET | Jacksonville | -2.5 | At Kansas City | 36 |
| 10/7 1:00 ET | At Washington | -3.5 | Detroit | 45 |
| 10/7 1:00 ET | At Tennessee | -7.5 | Atlanta | 41 |
| 10/7 1:00 ET | At Houston | -5 | Miami | 43 |
| 10/7 1:00 ET | At Pittsburgh | -5 | Seattle | 41.5 |
| 10/7 1:00 ET | At New England | -16 | Cleveland | 48 |
| 10/7 1:00 ET | Arizona | -4 | At St. Louis | 40.5 |
| 10/7 1:00 ET | At NY Giants | -4 | NY Jets | 41 |
| 10/7 4:05 ET | At Indianapolis | -8.5 | Tampa Bay | 45 |
| 10/7 4:15 ET | San Diego | -1 | At Denver | 43 |
| 10/7 4:15 ET | Baltimore | -4 | At San Francisco | 35 |
| 10/7 8:15 ET | At Green Bay | -3.5 | Chicago | 41 |
Monday Night Football Line
Week 5, 2007
| | | | | |
| --- | --- | --- | --- | --- |
| 10/8 8:30 ET | Dallas | -11 | At Buffalo | 45.5 |
Closing NFL Lines Week 5, 2006
Week Five NFL Football Lines
Completed Games 10/8 - 10/9, 2006, Final NFL Line
| | | | | |
| --- | --- | --- | --- | --- |
| Date & Time | Favorite | Line | Underdog | Total |
| 10/8 1:00 ET | At Indianapolis | -17.5 | Tennessee | 48 |
| 10/8 1:00 ET | At NY Giants | -5.5 | Washington | 46 |
| 10/8 1:00 ET | At Minnesota | -6.5 | Detroit | 41 |
| 10/8 1:00 ET | At New Orleans | -7 | Tampa Bay | 35 |
| 10/8 1:00 ET | St. Louis | -2.5 | At Green Bay | 46.5 |
| 10/8 1:00 ET | At New England | -9.5 | Miami | 36.5 |
| 10/8 1:00 ET | At Chicago | -9.5 | Buffalo | 34.5 |
| 10/8 1:00 ET | At Carolina | -8 | Cleveland | 38 |
| 10/8 4:05 ET | At Jacksonville | -7 | NY Jets | 38.5 |
| 10/8 4:05 ET | Kansas City | -3.5 | At Arizona | 40 |
| 10/8 4:05 ET | At San Francisco | -3.5 | Oakland | 39.5 |
| 10/8 4:15 ET | At Philadelphia | -1 | Dallas | 43 |
| 10/8 8:15 ET | At San Diego | -3.5 | Pittsburgh | 37 |
Monday Night Football Line
Week 5, 2006
| | | | | |
| --- | --- | --- | --- | --- |
| 10/9 8:30 ET | At Denver | -5 | Baltimore | 33 |
Closing NFL Lines From the Pro Bowl
Closing NFL Lines From the Super Bowl
Closing NFL Lines From Conference Championship Playoffs
Closing NFL Lines From Divisional Playoffs
Closing NFL Lines From Wild Card Playoffs
Closing NFL Lines From Week 17
Closing NFL Lines From Week 16
Closing NFL Lines From Week 15
Closing NFL Lines From Week 14
Closing NFL Lines From Week 13
Closing NFL Lines From Week 12
Closing NFL Lines From Week 11
Closing NFL Lines From Week 10
Closing NFL Lines From Week 9
Closing NFL Lines From Week 8
Closing NFL Lines From Week 7
Closing NFL Lines From Week 6
Closing NFL Lines From Week 5 Above
Closing NFL Lines From Week 4
Closing NFL Lines From Week 3
Closing NFL Lines From Week 2
Closing NFL Lines From Week 1
Closing NFL Lines From Preseason Week 4
Closing NFL Lines From Preseason Week 3
Closing NFL Lines From Preseason Week 2
Closing NFL Lines From Preseason Week 1
Closing NFL Lines From Preseason Hall of Fame Game
Latest NFL Lines

Closing Las Vegas NFL Lines From Week 5:
View closing NFL football lines from week five, plus closing Vegas pro football linesfrom all other weeks of the season at FootballLOCKS.com.The closing Las Vegas NFL lineis posted Tuesday of each week.. The NFL betting line for previous weeks can be accessedall throughout the season. Just return to the closing Las Vegas NFL football betting linessection of the site. Bookmark now.
While on the FootballLOCKS.com closing week 5 NFL football lines page,you can also access closing NFL week 5 odds completewith NFL money lines. Also accessible are closing NFL week 5 point spreads..Please note thatNFL over/under lines aren't posted on the football pointspread pages as some NFL betting enthusiasts prefer to have a place to just focus on the spread.Furthermore, over/under lines technicallyaren't football point spreads, they are football lines; so therefore are posted onNFL lines pages such as this page, as well as on the complete NFL odds pagessince many people who enjoy gambling on NFL have come to refer to the term 'odds' as all encompassing.
Closing NFL Odds From Week 5
Closing NFL Point Spreads From Week 5
As always you can view the latest weekly NFL football line from Las Vegas for this week's games.
Latest NFL Line
And you can view the latest NFL odds and NFL point spreads for this week. Again,NFL totals are not displayed on the point spread pages but rather on the NFL lines pages such as this page as well as theNFL football odds pages.
Latest NFL Odds
Latest NFL Point Spreads
Finally, if it's the correct time of the pro football season, check for the latest;
NFL week 5 picks & predictions
made using backwards odds handicapping of Las Vegas NFL lines.
Also read;
NFL power rankings from week 5, 2007
NFL power rankings from week 5, 2006
for the NFL games that correspond to the week 5 pro football lines above.
Thank you for visiting the FootballLOCKS.comweek 5 NFL football lines page.
Four weeks of NFL action are in the books, and Vegas just released their NFL Week 5 spreads. Let's take a dive into each matchup, break down the games, and decide which side to bet on.
NFL Week 5 Odds: Here Are Betting Lines, Spreads For All 15 Games. The NFL rolls on after a tumultuous Week 4 by Mike Cole October 5, 2020 Share. Link Chain Icon Twitter. Special Week 5 NFL Betting Promotion! Bet $1 on any of Sunday's Week 5 game money lines, if any team scores a touchdown Sunday you'll WIN an additional $100 (in free bets)! Place your legal, online NFL bets in CO, IN, NJ and WV at BetMGM, The King of Sportsbooks. Terms and conditions apply. Week 5 NFL Betting Odds.
NFL Week 5 Spreads, Betting Lines, and Game Picks
Los Angeles Rams at Seattle Seahawks (EVEN)
In a vacuum, these teams are evenly matched. The Los Angeles Rams clearly aren't the same team they were last year, while the Seattle Seahawks are finally putting the game in Russell Wilson's hands. The Rams have the better defense, but Seattle has the better offense when Brian Schottenheimer lets Russell Wilson air it out.
The ultimate tiebreaker here is the Rams' presumed fatigue from Week 4's action. Jared Goff threw 68 passes, and the offense ran 79 plays overall. The Rams are going to be exhausted and beaten up after this matchup, and playing on Thursday night means that they'll have less time to recover than normal. Don't be surprised if the Rams come out of the gate looking sluggish.
Pick: Seahawks win
New York Jets at Philadelphia Eagles (-14)
Normally lines like this are a trap, but the Eagles should be able to beat it. Even with a subpar secondary, the Eagles still have one of the most talented rosters in the league. Carson Wentz has quietly played like a top-10 quarterback, and the offense should be back at full strength for this matchup.
Players who are looking for a different type of Monopoly game have found it in Monopoly Paradise Mansion. Coming from Gamesys, the creator of Jackpotjoy and slots, this 20-payline, five-reel game is packed with color and coins. Icons from the board game and poker cards are in play here alongside piles of cash, diamonds and other shiny things. Jackpotjoy desktop.
NFL Week 5 betting lines are moving fast at online sports betting sites even though there are still two games left to play Monday night. Last week, Overs continued to soar across the NFL as they went 6-1-1 in the early games. Things normalized a bit in the afternoon and night games, as three of the.
The same cannot be said for the Jets. As of this posting, it's unclear as to whether Sam Darnold is going to make his return to the field for Week 5's action. If he does, he's going to be incredibly rusty and nowhere near full strength. If he doesn't, that means one more week of Luke Falk. Either way, the Eagles defense should be able to exploit this matchup and come away with an easy victory.
Pick: Eagles win, cover spread
Jacksonville Jaguars at Carolina Panthers (-3.5)
This is a hard game to pick. On the one hand, Gardner Minshew continues to improve on a weekly basis. The sixth-round rookie isn't a top-five passer by any means, but he's clearly an NFL-caliber player. He's surrounded by a serviceable cast of offensive weapons and his defense has top-10 potential.
On the other hand, 2018 undrafted free agent Kyle Allen is playing pretty well in his own right. While he took a step back against Houston, Allen still performed well under the circumstances and should keep this team competitive. This game might come down to the availability of Jalen Ramsey. For now, it's hard to imagine Jacksonville trading him away when they're in the thick of the division race. Assuming Ramsey plays, the Jaguars should come away with the win.
Pick: Jaguars win, cover spread
Minnesota Vikings (-4.5) at New York Giants
Daniel Jones makes the Giants a more competitive team, but he's not ready to take down the Minnesota Vikings. While there is some internal turmoil over the quarterback position, it's safe to say that the defense and running game should be able to win the day here. Jones made a few rookie mistakes against a subpar Washington Redskins defense, so the Vikings should get a turnover or two. On top of that, the Giants have one of the worst secondaries in the league and won't be able to match up against Adam Thielen and Stefon Diggs.
Pick: Vikings win, cover spread
Atlanta Falcons at Houston Texans (-5)
The Atlanta Falcons simply cannot get out of their own way. Matt Ryan is a good quarterback, but he's not capable of overcoming a nonexistent defense and running game. The Falcons are going to score more in Week 5 than they did in Week 4, but it won't be enough to overcome the spread. So far this season, Deshaun Watson has struggled against good defense and dominated bad ones. The Falcons have a bad defense, so Watson and company should be able to score at will.
Pick: Texans win, cover spread
Vegas Nfl Betting Lines Week 5
Tampa Bay Buccaneers at New Orleans Saints (-5.5)
The New Orleans Saints are 2-0 without Drew Brees, but neither victory has been that impressive. In Week 3, the Saints needed a punt return and a Chris Carson fumble to build an early lead. In Week 4, they only put up 12 against the Dallas Cowboys. A win is a win, but it's hard to remain successful in today's pass-happy NFL by relying on special teams and defense alone. Teddy Bridgewater hasn't looked good in his return to action, and the defense can't hide his shortcomings forever.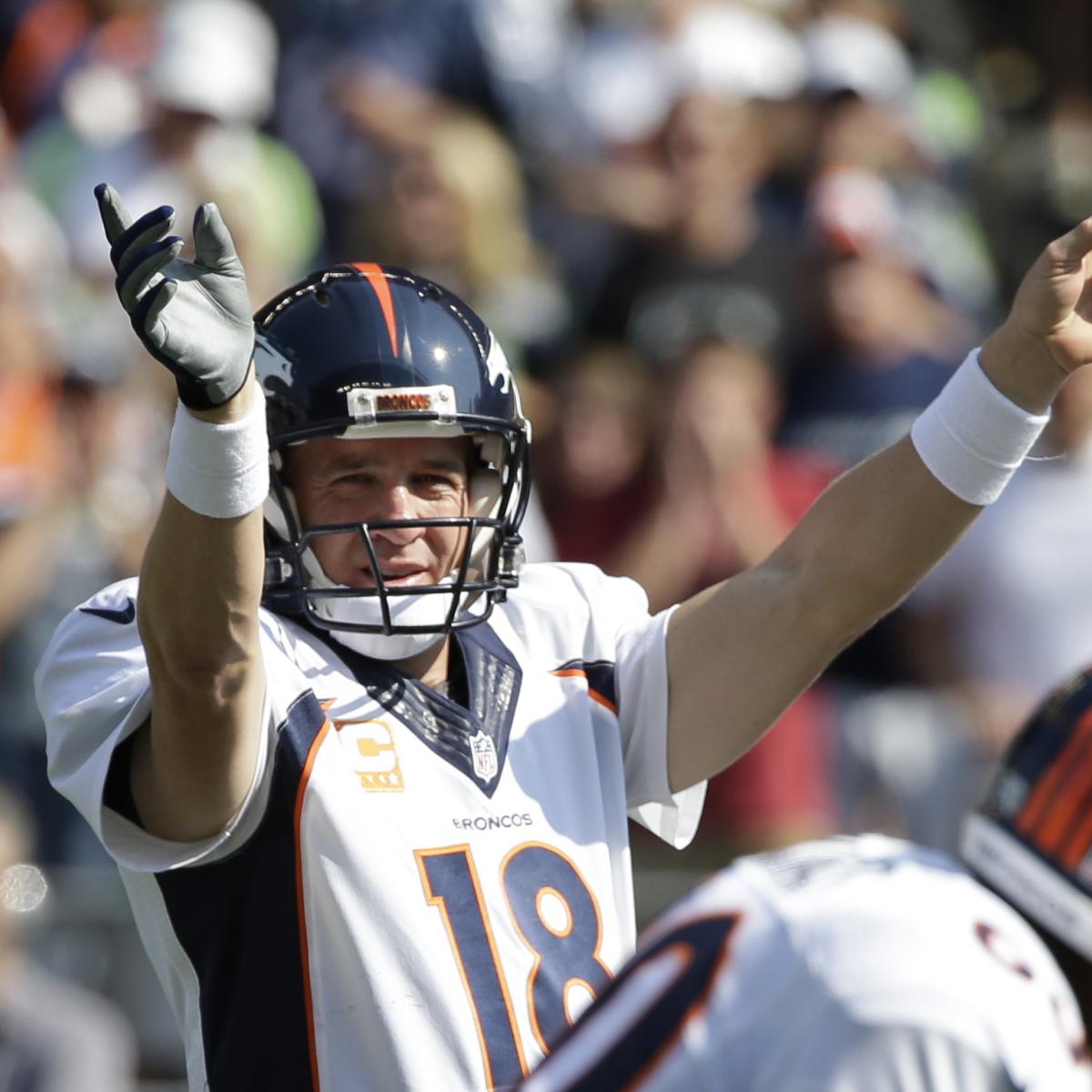 Jameis Winston has the ability to simultaneously look like the best and worst quarterback on a throw-for-throw basis. While he tends to lean on the negative side, the former first-overall pick is in the midst of a two-game hot streak. If he can keep this momentum going, then the Buccaneers should pull off the upset.
Pick: Buccaneers win, cover spread
Buffalo Bills at Tennessee Titans (EVEN)
The Buffalo Bills are the superior roster, but Josh Allen is still in concussion protocol. The former first-round pick might not play in Week 5, leaving Matt Barkley as the presumed starter in place of Allen. Barkley isn't as good as Allen, but Buffalo can win without their quarterback. The Bills have a stifling defense which should be able to stop Marcus Mariota and Tennessee's underwhelming offense. As long as Barkley doesn't make any mistakes, the Bills should come away with the win.
Pick: Bills win
Arizona Cardinals at Cincinnati Bengals (-4.5)
The Arizona Cardinals have yet to play with the lead, and that shouldn't change in Week 5. The Cincinnati Bengals are far from perfect, but they're better than this talent-barren roster. The Cardinals have no answer for Tyler Boyd and John Ross, and Kyler Murray isn't ready to overcome a defense which cannot get any stops.
Pick: Bengals win, cover spread
New England Patriots (-16) at Washington Redskins
Hell hath no fury like a pissed off Tom Brady. While New England earned the win in Week 4, Brady had one of the worst games of his storied career. Historically, whenever Brady has a bad week, he takes out his anger on his next opponent. It's hard to imagine Brady and the Patriots taking their foot off the gas at any point in this game, and the talent disparity between these two rosters is enormous. Whether it's Dwayne Haskins, Colt McCoy, or Case Keenum, nobody is going to make this game close.
Pick: Patriots win, cover spread
Nfl Betting Lines Week 5 2020
Baltimore Ravens (-3.5) at Pittsburgh Steelers
How is this spread so close? Even after two disappointing weeks, it's safe to say that the Baltimore Ravens are the vastly superior roster. This one's free money.
Pick: Ravens win, cover spread
Chicago Bears (-5.5) at Oakland Raiders
This spread would be bigger if Mitchell Trubisky were still in the lineup. Losing your starting quarterback hurts, but the Bears are in position to remain competitive without Trubisky. Chase Daniel is an experienced backup who actually possesses more rhythm and timing than Trubisky. In some ways, this could be an upgrade. Even with the quarterback change, the Bears defense is still one of the NFL's elite unit. The Bears haven't regressed at all from 2018, and Khalil Mack is going up against his former team. Good luck, Derek Carr. You're going to need it.
Pick: Bears win, cover spread
Denver Broncos at Los Angeles Chargers (-6.5)
The Denver Broncos are bad, but they're not as bad as their 0-4 record would indicate. Denver lost two of their games on last-second field goals and could easily be 2-2 with a bit of luck. Joe Flacco isn't good, but he's not playing at an atrocious level. When factoring in the seemingly endless barrage of injuries to the Los Angeles Chargers, it's easy to see the Broncos keeping this one close. They probably won't win, but it should go down to the wire.
Pick: Chargers win, fail to cover spread
Nfl Week Five Line
Green Bay Packers at Dallas Cowboys (-4.5)
Aaron Rodgers looked like his old self in Week 4, but he faces a considerably tougher task in Week 5. The Dallas Cowboys defense is one of the best and should pose a larger challenge than the Philadelphia Eagles. Davante Adams might not play in this one, and he won't be full strength even if he does suit up. First-year offensive coordinator Kellen Moore had a rough day against the New Orleans Saints, but he should learn from his mistakes and have a better plan for the Packers.
Pick: Cowboys win, cover spread
Indianapolis Colts at Kansas City Chiefs (-9.5)
Patrick Mahomes had perhaps the worst day of his career in Week 4 and still managed to drop 34 points against a stout Detroit Lions defense. The Colts simply don't have the firepower to keep up with this explosive attack, especially if T.Y. Hilton misses another week.
Pick: Chiefs win, cover spread
Cleveland Browns at San Francisco 49ers (-4)
The San Francisco 49ers might be one of the worst 3-0 teams in recent memory. This team didn't inspire too much confidence in any of their wins and still have holes across the roster. While the defense is improved from a season ago, Jimmy Garoppolo still doesn't look comfortable under center. Maybe the bye week can fix that, but I'm skeptical. On the other sideline, Baker Mayfield and the Cleveland Browns finally played up to their potential against a talented Baltimore Ravens team in Week 4. Look for them to carry that momentum into Week 5 and pull off the upset.
Nfl Week 5 Spreads 2020
Pick: Browns win, cover spread
Vegas Nfl Betting Lines Week 5
Main photo:
Embed from Getty Images
Nfl Betting Lines Week 5